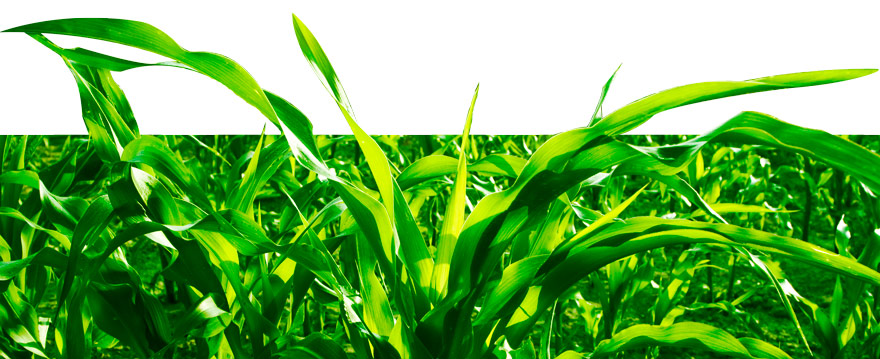 Resources
USDA National Agriculture Statistic Services
Find the most up-to-date and historical agricultural statistics for the National, State and County level.
Maryland FarmLINK
Maryland FarmLINK helps Maryland farmers buy or sell farmland, mentors novice farmers, shares important farming news and information, and provides valuable workshops for new or established farmers.
Beginning Farmer Success
Beginning Farmer Success is a University of Maryland Extension partnership program providing farmers with tools and education to explore, refine, develop and implement farm businesses
Carroll County Soil Conservation District
The Soil Conservation District serves all of Carroll County with comprehensive soil and water conservation services. The district supplies technical assistance to the agricultural community, reviews and approves sediment control plans, and promotes the use of Best Management Practices (BMPs) to protect water quality. They also offer a variety of free services including a conservation equipment rental program for Carroll farmers.
University of Maryland Extension, Carroll County
The University of Maryland Extension, Carroll County offers educational programs and problem-solving assistance dealing with the following topics: Agricultural and Natural Resources, Nutrient Management, Diet, Nutrition, Health, Food Safety, 4-H Youth Development Education, Home Horticulture/Master Gardener Program, and Financial Management.
University of Maryland Extension
University of Maryland Extension (UME) is a statewide, non-formal education system within the college of Agriculture and Natural Resources and the University of Maryland Eastern Shore. UME provides educational programs and problem-solving assistance on a variety of agricultural topics ranging from Ag Marketing to Soil Health.
Natural Resources Conservation Service (NRCS)
NRCS works to assist owners of America's private land with conserving their soil, water, and other natural resources. They deliver technical assistance on a customer's specific needs. Cost shares and financial incentives are available in some cases. The Carroll County local field service center is located at: Carroll County Commerce Center, 698J Corporate Center Court Westminster, MD 21157. 410-848-6696.
Southern Maryland Agricultural Development Commission(SMADC)
SMADC is committed to providing resources to our area's farms, educating consumers on the importance of supporting local agriculture, enhancing the connections between farms and healthy communities, and preserving farmland in our region.
Horizon Farm Credit
Rural lending leader for Delaware, Maryland, Pennsylvania, Virginia, and West Virginia. Horizon Farm Credit finances loans for farms, homes, equipment and buildings, land, construction and improvement, as well as loans for production and operating. In addition to loans, Horizon Farm Credit also offers crop insurance programs, leasing, appraisal services, and much more.
MARBIDCO- Maryland Agricultural & Resource-Based Industry Development Corporation
Growing rural ventures by providing affordable rural business financing through targeted low-interest loan and grant programs, by assisting with alternative or value-added enterprise development, and supporting the next generation of producers.
Maryland Rural Enterprise Development Center (MREDC)
MREDC provides successful rural business innovation strategies for your farm business plan, and your production and management techniques. Whether your business is large or small, established or just getting launched, if it involves any aspect of agricultural or natural resource production and marketing, the Maryland Rural Enterprise Development Center has the tools and information you need to help you succeed.
Mid-Atlantic Women in Agriculture
An initiative of the University of Maryland Extension providing resources aimed at the ever growing number of female-owned and operated agribusinesses.
Carroll County Health Department
Find information regarding the permitting and licenses required to handle and service many agricultural food products. Carroll County's branch of the health department is located at 290 South Center Street, Westminster, Maryland 21157. Information pertaining to food service regulations can be found online or call the Health Department at 410-876-1884.
Maryland Farm Bureau
Promoting Maryland agriculture and rural life; find information about the mission and joining the Carroll County and Maryland Farm Bureau.
Future Harvest Chesapeake Alliance for Sustainable Agriculture (CASA)
Future Harvest CASA's mission is to provide education, networking, and advocacy to help build a sustainable Chesapeake food-shed where food flows from farm and fishery to table in ways that strengthen farming and the regional food economy; to protect our land, water, and air; and to provide healthy, nutritious food that sustains the region's communities and cities.
Maryland's Best
Maryland's Best goal is to link Maryland farmers with consumers. Consumers can search for and find local farms or agricultural products. Farmers can create listings that allow consumers to search for their products.
Local Harvest
Local Harvest maintains a public nationwide directory of small farms, farmers markets, and other local food sources in the US. A simple search function allows farmers to reach new customers by providing sources of sustainably grown, local food directly available to consumers.
Coastal Sunbelt
Coastal Sunbelt Produce has emerged as the leading food service distributor of produce and dairy in the Mid-Atlantic. They are committed to increasing local/regional produce and dairy buying from farmers in the area. No farm is too big or too small.  No order is too big or too small.  If you're interested in working with them, or just want more information, please call your Coastal Sunbelt Local Farm Buyer at 301.617.4343
Carroll County Agriculture Land Preservation
Carroll County has a rich tradition of agriculture that continues to be strong today. The county-wide desire to preserve the farming way of life and support agricultural industries has resulted in tremendous rates of participation. If you are interested in preserving your property and would consider payment for a permanent agricultural conservation easement that will restrict your land to agricultural use please visit the Carroll County Agriculture Land Preservation Program webpage
Carroll County 4-H & FFA Fair
The Carroll County 4-H & FFA Fair is known for its traditional country fair experience featuring daily entertainment, animal shows, food, and exhibits. We want to continue this tradition by bringing a wide variety of old traditions but bring you some new ones (delete). If you are interested in volunteering, sponsoring, exhibiting, or otherwise becoming involved with the fair please visit the website for more information.
Farm Service Agency (FSA)
Information on the Farm Bill programs designed to aid farmer success. The Farm Service Agency provides Farm Bill program information designed to aid farmer success and also provides low-interest loans to farmers that are unable to obtain traditional financing. The Carroll County Service Center is located at 698 Corporate Center Ct # K, Westminster, MD 21157.