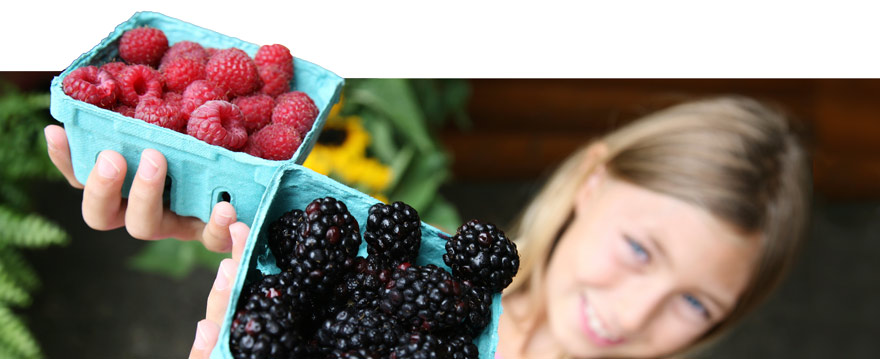 Farmers' Markets
Get to know the farmers, bakers, and artisans of Carroll County at our local farmers' markets. Leave with the freshest, highest quality foods while buying local.
Hampstead
8:30 am to 12:30 noon
Saturdays, June through September
(Visit website for exact dates)
443-821-1339
1341 N. Main Street,
Hampstead, MD 20174
(on the carnival grounds of the Hampstead Volunteer Fire Department)
www.hampsteadfarmersmarket.com
Carroll Hospital Farmers Market
12:30 pm to 4:30 pm
Thursdays, late June through late September
410-871-6472
Carroll Hospital Center
200 Memorial Avenue
Westminster, MD 21157

(inside parking garage, level 3)
mgonzalez@carrollhospitalcenter.org
Downtown Westminster Farmers Market
8:00 am to noon
Saturdays, May through Thanksgiving
(Visit website for exact dates)
410-456-0397
Conaway Lot
At Route 27 and Railroad Avenue
Mt. Airy Main Street Farmers Market
3:00 pm to 7:00 pm
Wednesdays, June through September
(See website for exact dates)
MtAiryMainStreetFarmersMarket@gmail.com.
The Railyard
3 North Main Street

Carroll County Farmers Market
Spring Market: Saturdays, 8:00 am to 2:00 pm
Summer Market: Saturdays, 8:00 am to 1:00 pm
Fall Market: Saturdays, 8:00 am to 2:00 pm
(Visit website for exact dates)
410-848-7748
700 Agricultural Drive
Westminster, MD 21157
Sykesville Farmers Market
9:00 am through 1:00 pm
Sundays, early May through early October
(See website for exact dates)
410-795-8959
Baldwin's Drive
(by the Fountain Park)
Taneytown Farmers Market
9:00 am to noon
Saturdays, June through Labor Day

(see website for exact dates)
410-751-1100
226 E Baltimore Street,
Taneytown, MD 21787