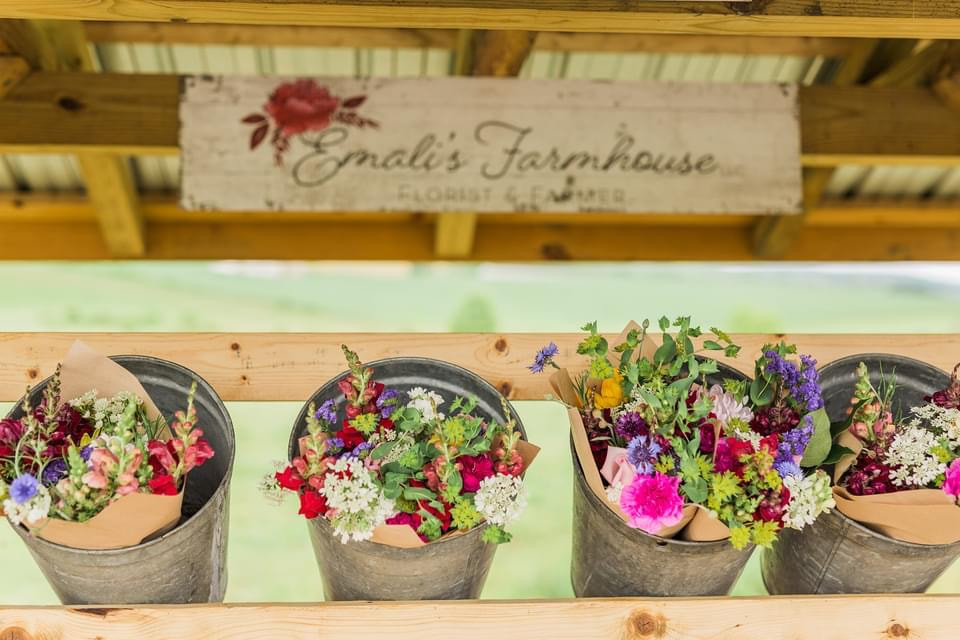 Dairy Farmer to Florist
May 2, 2022
Cover Crop and Pasture Establishment/Renovation Plantings
July 12, 2022
Meet Your Farmer: Two Boots Farm
Learn more about your local farms and how to support them! To learn more visit: http://www.twobootsfarm.com/ –  or contact at:
twobootsfarm.info@gmail.com ‪(443) 507-8428‬
How would you describe your farm? (aka what kind of 'farming' do you do?)
We farm certified organic vegetables and cut flowers on roughly two acres of land and have a pawpaw orchard. 
How did you get into farming? 
I interned for one season at Calvert's Gift Farm, an organic farm in Baltimore County through the Future Harvest Beginning Farmers' Training Program. 
What's the most unusual or unique thing about your farm? 
There are a couple things that make us unusual! First,  we are one of a handful of farms in the country that grow pawpaw fruit. Pawpaw is the largest native fruit in Northern America. It tastes like a cross between mango and banana with a custard texture. 
Also, we farm without a tractor and use no till practices. Meaning we try not to disturb the soil as much as possible. We do this to eliminate soil compaction and erosion. Also by maintaining healthy soil life our plants are healthier and are more nutritious. 
How did you pick your farm's name?
My husband came up with the name.  His nickname for me is Boots.  
Do you sell at any farmers markets?
We sell at the JFX market (aka Baltimore Farmers' Market)  on Sundays in Baltimore City and currently are doing a pop up in Roland Park on Sundays at Johnny's 4800 Roland Ave . 
Do you sell direct to any restaurants?
We sell to restaurants through Chesapeake Farm to Table, an aggregated sustainable farms sales outlet. 
Can the public come to your farm to purchase items? What other ways can people purchase from your farm? (ex: CSA)
We do have a CSA. We also have an on farm store where we sell our produce and flowers as well as the best eggs and bread in the region.  Our online store website is https://twobootsfarm.grazecart.com/ . 
What do you enjoy most about farming? What is your least favorite part of farming OR what is the hardest part of farming for you?
I love working outside with nature and listening to the birds while I work. I still get amazed by the bugs I see and get excited when I find a toad or turtle while I'm working. I am surrounded by beauty each day and the farm feels like a constantly evolving art project. 
 The hardest part about farming is that in the season there's no break.  We work very hard because the crops keep growing and we have to keep planting so we don't run out of food or flowers to sell. It's a lot of work but we sleep well at night and in the winter I just hibernate! 
Do you farm year-round? (aka do you utilize hot houses, hydroponics or similar technology?)
We don't farm year round. I enjoy being able to take the winter off and traveling, when there's not a pandemic 🙂
Two Boots Farm, 4226 Maple Grove Rd, Hampstead, MD 21074
Photos by Kintz, Ann-Marie VanTassell Photography