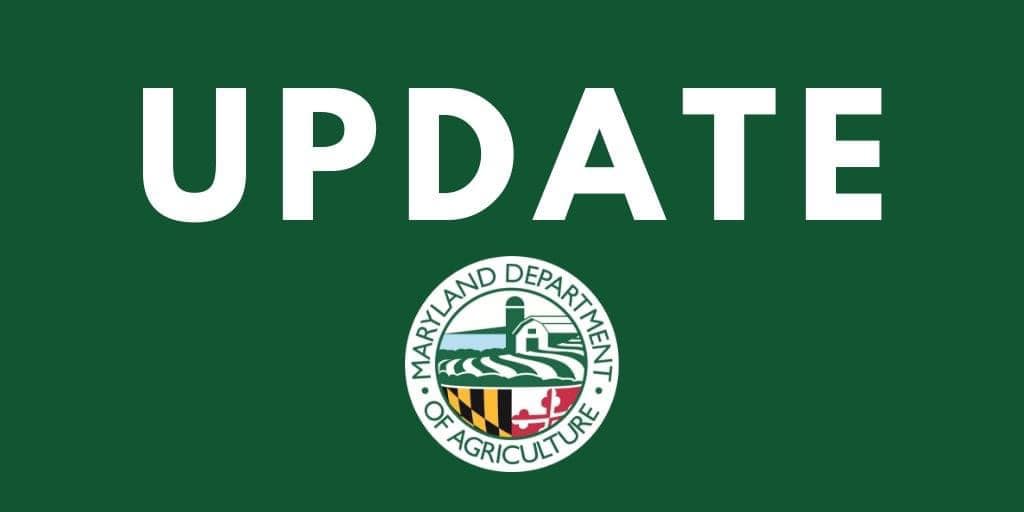 Avian Influenza Update
March 7, 2022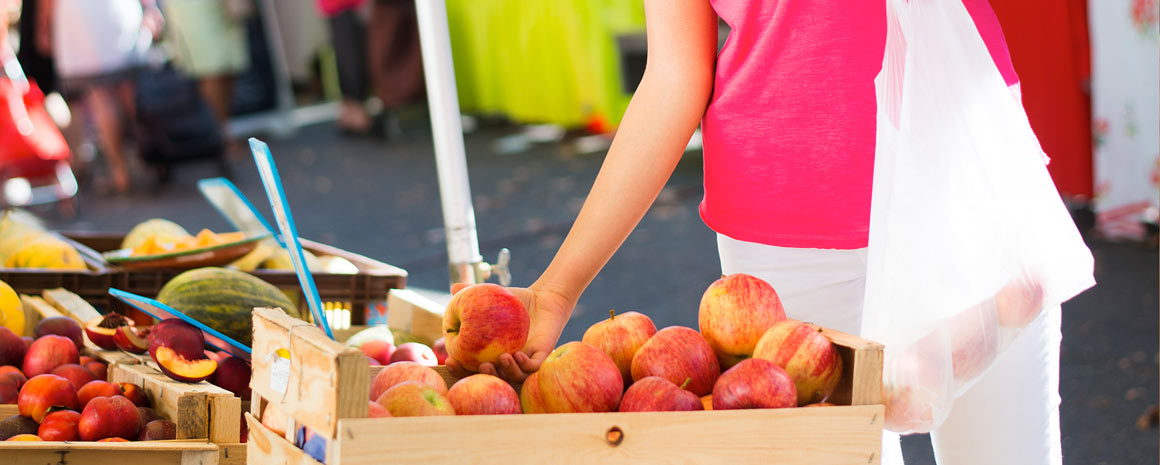 2022 Farmers Market Dates
April 8, 2022
ANNAPOLIS, MD – The Maryland Department of Agriculture today confirmed a horse in Montgomery County tested positive for Equine Herpesvirus (EHV-1) on March 9. The index horse was sent to the Equine Medical Center (EMC) in Leesburg, Virginia, for treatment and was later euthanized due to complications. Two other horses from the same barn have been sent to EMC for diagnosis and are currently under treatment.
The Montgomery County farm has been placed on a hold order by the department, prohibiting movement on or off the farm until any exposed horses have been cleared for release. The horse was previously housed in an isolated barn with 44 other horses. The veterinary practitioner and stable are providing follow-up care to the horses on the farm. Possible links to the positive EHV-1 equine are actively being investigated.
Owners are cautioned to monitor horses carefully, and should contact their private veterinarians to arrange for EHV-1 testing if a horse exhibits significant temperature elevations or neurologic signs. Veterinarians are required to report equine neurologic syndrome to the department by calling the Animal Health Program at (410) 841-5810.
EHV-1 most often causes mild-to-moderate respiratory illness (rhinopneumonitis), but the infection occasionally leads to the life-threatening neurologic disease equine herpesvirus myeloencephalopathy (EHM). The mechanisms through which EHV-1 produces neurologic disease are not yet understood.
EHV-1 is contagious and spread by direct horse-to-horse contact via the respiratory tract through nasal secretions. It is important to know that this virus can also be spread indirectly through contact with physical objects that are contaminated with the virus:
Human contaminated hands or clothing
Contaminated equipment and tack
Contaminated trailers used for transporting horses
Contaminated wipe rags or other grooming equipment
Contaminated feed and water buckets
The air around the horse that is shedding the virus can also be contaminated with infectious virus. Although it is known that the virus can be airborne, it is difficult to establish the distance the virus can spread in this manner under typical horse management and environmental conditions.
After infection, the incubation period may be as short as 24 hours, is typically 4-6 days, but can be longer. EHV-1 typically causes a biphasic (two-phase) fever peaking on day 1 or 2 and again on day 6 or 7. With respiratory infections there is often serous or mucoid nasal and ocular discharge, but not a lot of coughing. There may be some persistent enlargement of submandibular lymph nodes (lymph nodes under the jaw). With the neurologic form, there are typically minimal respiratory signs, fever (rectal temperature greater than 101.5 degrees F) being the only warning sign. Neurologic disease appears suddenly and is usually rapidly progressing, reaching its peak intensity within 24 to 48 hours from onset of initial neurologic signs. It is also pertinent to mention that horses may develop EHM even without any preceding fever and/or respiratory signs. Clinical signs of the neurologic disease may include:
Incoordination
Hind limb weakness
Loss of tail tone
Lethargy
Urine dribbling
Head tilt
Leaning against a fence or wall to maintain balance
Inability to rise
Two main methods of prevention you can establish to help avoid disease outbreak on your premises include vaccination and biosecurity protection.
The goal of vaccination is to induce resistance to infection prior to exposure by producing a strong and durable immune response without inducing clinical signs of disease in the vaccinated animal. While there are several vaccines available for protection against both respiratory disease and abortion as a result of EHV-1 infection, at this time there is no equine licensed vaccine that has a label claim for protection against neurologic disease (EHM). Consult with your veterinarian for further guidance if you are considering the use of EHV-1 vaccines.
Biosecurity means doing everything you can to reduce the chances of an infectious disease being carried onto your farm by people, animals, equipment, or vehicles, either accidentally or on purpose. Anything that touches an infected horse or sheds secretions from sick horses has the potential to transfer pathogens to other horses. You are the best protection your horses have.